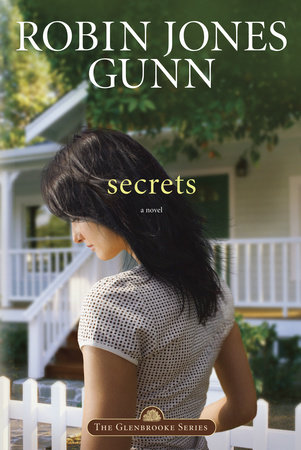 Read an Excerpt
Secrets
Book 1 in the Glenbrooke Series
Robin Jones Gunn
About the Book
The first book in the Glenbrooke Series, Jessica ran from her past...but can she hide from love?

Jessica Morgan wants desperately to forget the past and begin a new life. She chooses a small, peaceful town tucked away in Oregon's Willamette Valley as the place to start over—Glenbrooke. Once there, Jessica conceals her identity from the intriguing personalities she meets—including the compassionate paramedic who desires to protect her and the jealous woman who wants nothing more than to destroy her.

Will Jessica's deceit ruin all hope for the future? Or will she find a deeper peace that allows her to stop hiding the truth from those who love her most of all?

This heartwarming bestseller--book one in the Glenbrooke series--introduces the fascinating people of Glenbrooke in a compelling tale of romance and spiritual truth.
Read more
Close