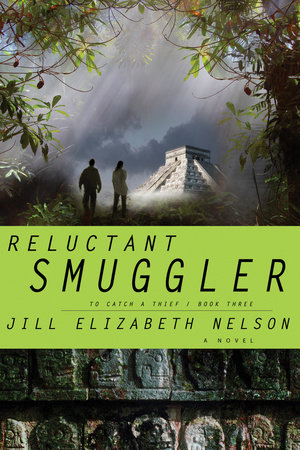 Read an Excerpt
Reluctant Smuggler
Jill Elizabeth Nelson
About the Book
They say keep your friends close and your enemies closer…but what if you can't tell the difference?

For security consultant Desiree Jacobs, the assignment was simple: make off with an ancient Mayan artifact and hand it over to the good guys in time to plan her wedding to ultra-fine FBI agent Tony Lucano.

Yet, in a world where no one is as they seem, Desi must decipher who the good guys are–before she ends up in the hands of a ruthless enemy.

Suddenly, artifact recovery turns into archaeological espionage, and the woman who finds all the answers must now ask questions: Who's looting priceless antiquities underneath the nose of the baffled Mexican government? And what does a violent gang of drug and human traffickers have to do with missing artifacts?

Even with Tony on her side, Desi will need way more than luck to survive against the odds. She'll need the truth–not just to set her free, but to liberate many innocents caught in the snare of calculating evil.
Read more
Close