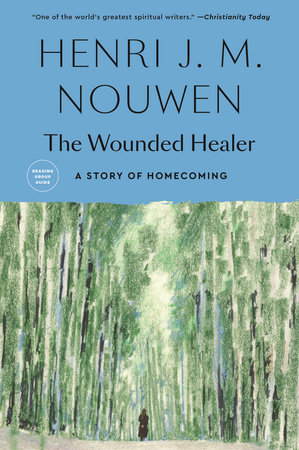 Read an Excerpt
The Wounded Healer
Ministry in Contemporary Society
Henri J. M. Nouwen
About the Book
A radically fresh interpretation of how we can best serve others from the bestselling author of The Return of the Prodigal Son, hailed as "one of the world's greatest spiritual writers" by Christianity Today

"In our own woundedness, we can become a source of life for others."
 
In this hope-filled and profoundly simple book, Henri Nouwen inspires devoted men and women who want to be of service in their church or community but who have found traditional outreach alienating and ineffective. Weaving keen cultural analysis with his psychological and religious insights, Nouwen presents a balanced and creative theology of service that begins with the realization of fundamental woundedness in human nature.
 
According to Nouwen, ministers are called to identify the suffering in their own hearts and make that recognition the starting point of their service. Ministers must be willing to go beyond their professional, somewhat aloof roles and leave themselves open as fellow human beings with the same wounds and suffering as those they serve. In other words, we heal from our wounds. The Wounded Healer is a thoughtful and insightful guide that will be welcomed by anyone engaged in the service of others.
Read more
Close