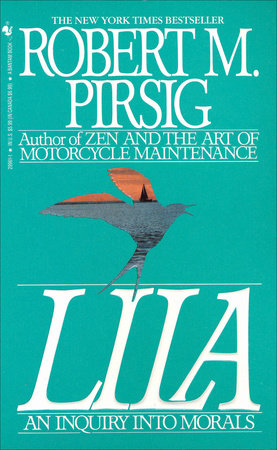 Read an Excerpt
Lila
An Inquiry Into Morals
Robert Pirsig
Ebook
Mass Market Paperback
About the Book
In this bestselling new book, his first in seventeen years, Robert M. Pirsig, author of Zen and the Art of Motorcycle Maintenance, takes us on a poignant and passionate journey as mysterious and compelling as his first life-changing work.
 
Instead of a motorcycle, a sailboat carries his philosopher-narrator Phaedrus down the Hudson River as winter closes in. Along the way he picks up a most unlikely traveling companion: a woman named Lila who in her desperate sexuality, hostility, and oncoming madness threatens to disrupt his life.
 
In Lila Robert M. Pirsig has crafted a unique work of adventure and ideas that examines the essential issues of the nineties as his previous classic did the seventies.
Read more
Close