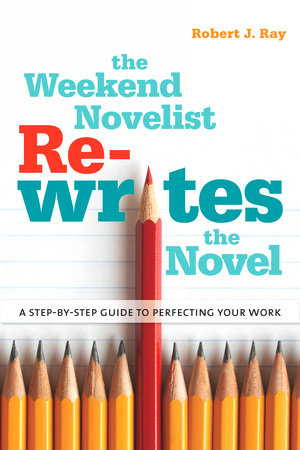 The Weekend Novelist Rewrites the Novel
A Step-by-Step Guide to Perfecting Your Work
Robert J. Ray
About the Book
This follow-up to the bestselling The Weekend Novelist will guide writers of all levels through the next phase in crafting their novel: the rewrite.
 
You've finished your first draft—congratulations! Think it's ready for publication? Think again. The next stage is all about revising and reworking your manuscript—fine-tuning the plot, adding or improving subplots, and fleshing out characters; in short, addressing important structural issues that make or break a novel.
 
Robert J. Ray, who helped thousands of writers get from blank page to first draft in The Weekend Novelist, now guides the same audience through a series of seventeen weekend revision exercises designed to fit into any busy lifestyle, focusing on everything from rewriting scenes to developing sound flashbacks to refining characters' back stories. Throughout the book, Ray illustrates his lessons with examples from such great works of literature as Jane Eyre, Gorky Park, and The Great Gatsby so that writers may more easily identify how and why a certain technique or structural element helps or hinders their own work. Also included are checklists, timed exercises, plot diagrams, and charts—all aimed to get you rewriting and revising your draft with confidence.
 
Whether you're an amateur novelist, a seasoned writer who's hit a mental block, or a creative writing teacher looking for proven exercises for better instruction, The Weekend Novelist Rewrites the Novel provides the tools to transform first drafts into successful novels.
Read more
Close