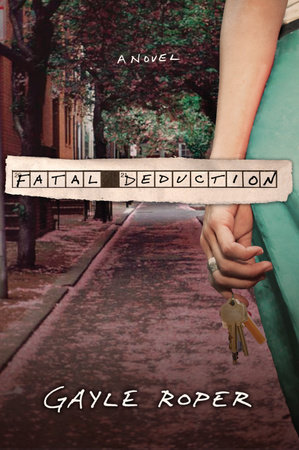 Read an Excerpt
Fatal Deduction
Gayle Roper
About the Book
One across… Three down… The answer is in the puzzle. The danger is in not solving it before time's up.

Libby Burton longs to be close to her twin sister, Tori, but their lives have taken them in different directions. Forced to share Aunt Stella's old Philadelphia home in order to receive their inheritance, Libby hopes for a change, but it isn't looking good so far.

First, Tori tries to steal the affection and allegiance of Libby's thirteen-year-old daughter, Chloe. Then when a crossword puzzle with a hidden warning shows up on their doorstep, Tori refuses to take it seriously–in spite of the dead man who delivers it.

Libby finds comfort in neighbor Drew Canfield, but he hesitates to trust her after his disastrous marriage. As Libby struggles to act faithfully in the midst of these confusing relationships, she must also deal with a stolen diamond and a botched kidnapping. The answer to her problems lies in the riddles of the crosswords, if only she can solve the puzzle before it's too late.
Read more
Close