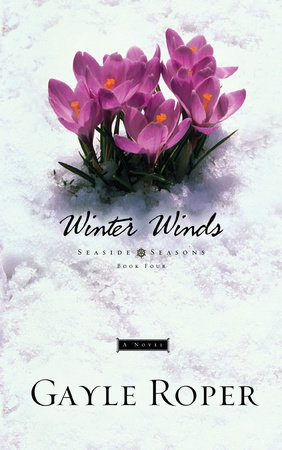 About the Book
In Winter Winds, Gayle Roper concludes her delightful Seaside Seasons series with a tale of romance, crime, startling mix-ups, and a few hard hearts that just might get a much-needed midwinter thaw.

After his guardian's severe illness, pastor Paul Trevelyan returns to his congregation in Seaside with a big surprise - a wife he's been estranged from for seven years. It was the old man's ailing wish that Dori and Trev return to each other, and they agree, as long as they can sleep in separate bedrooms. The dangers of a sinister luggage mix-up are compounded by discord within the church, as a highly opinionated elder proves he will stop at nothing to see Trev gone. This blizzard of difficulties leaves just a snowball's chance of a thaw between the stubborn spouses.

Bitter winds...

After a tragedy-riddled early life, Dori MacAllister has made a quiet place for herself on the West Coast, far from the landscape of her earlier heartbreaks. When she receives word that the man who raised her is gravely ill, she is drawn back to a place full of love and longing—and betrayal.

Winds of love...

Pastor Paul Trevelyan hasn't seen the woman he loves in six years. When he's given a second chance with her, he longs to make it work this time. The trouble is, if he doesn't win her back, it could cost him his job—and his happiness.

Winds of danger...

The charming town of Seaside now has its very own crime boss, and Officer Maureen Galloway would love to be the one to make charges stick. her investigation leads to Dori MacAllister, but is Dori an accomplice or a victim? And why is pharmacist Phil Trevelyan so bent on getting in Maureen's way?
Read more
Close