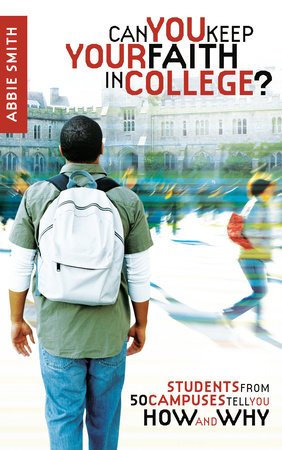 Can You Keep Your Faith in College?
Students from 50 Campuses Tell You How - and Why
Abbie Smith
About the Book
From dorm and Greek life to dating and academia, every piece of the college equation becomes a loaded opportunity for you—and your faith—to thrive. Can You Keep Your Faith in College? will help guide you through the best years of your life.

You're not alone in the struggle to maintain the faith you carried with you when you first set foot on campus. Packed with encouragement specifically for these trying years, Can You Keep Your Faith in College compiles experiences shared by students from more than fifty schools across the nation, and targets pertinent issues including, "The Transition," academics, dorm life, peer pressure, extracurricular activities, sports, Greek life, dating, studying abroad, racial relations, and "God's Surprise Encounters."

Don't let your faith whittle away; build it up! It's what defines you.
Read more
Close