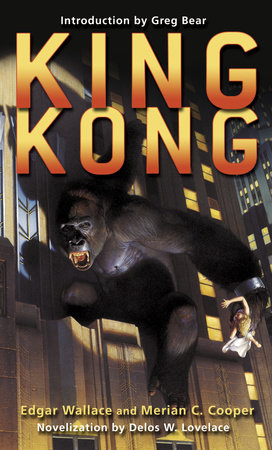 Read an Excerpt
King Kong
Edgar Wallace and Merian C. Cooper
Ebook
Mass Market Paperback
Paperback
About the Book
The original novelization of King Kong, featuring a new introduction by Jack Thorne, the Tony-winning playwright of King Kong: Alive on Broadway, and cover art by the celebrated Olly Moss
 
The giant primeval gorilla King Kong is one of the most recognized images in our culture. So great is the mighty Kong's hold on the popular imagination that his story has inspired an entire cinematic universe. Now the legendary monster comes to the stage in the brand-new musical King Kong: Alive on Broadway.
 
Beneath King Kong's cultural significance, however, is a tense and surprisingly tender story. One cannot help but be frightened by Kong's uncontrollable fury, be saddened over the giant's capture, mistreatment, and exploitation by venal showmen, or sympathize with the beast's ill-fated affection for the down-on-her-luck starlet Ann Darrow.           
 
With a foreword by Mark Cotta Vaz, the preeminent biographer of Merian C. Cooper, producer of the original 1933 classic film.
Read more
Close