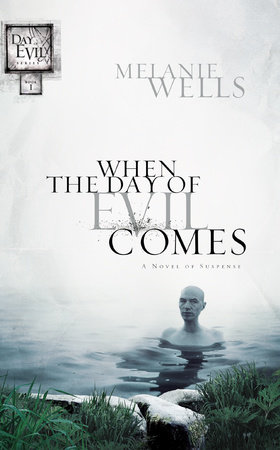 When the Day of Evil Comes (Day of Evil Series #1)
A Novel of Suspense
Melanie Wells
About the Book
A bizarre encounter initiates an extreme spiritual battle with only God-issued spiritual armor for protection.

School is back in session, but for psychology professor Dylan Foster, the promise of a new semester is dying in the heat of the late Texas summer. First, there is the bizarre encounter with a ghastly pale stranger. Then her mother's engagement ring turns up—the same ring that was buried with her mother two years before.

Soon, Dylan's carefully ordered world is unraveling, one thread at a time. A former patient accuses her of impropriety, putting her career in jeopardy. A suicide plunges her deeper into shadow. Relationships with colleagues start to crumble. And then there are those flies in her house...

Dylan Foster is about to get a crash course in spiritual warfare—and a glimpse of her own small but significant role in a vast eternal conflict. But when the dust settles, will anything be left of her life as she knows it?
Read more
Close