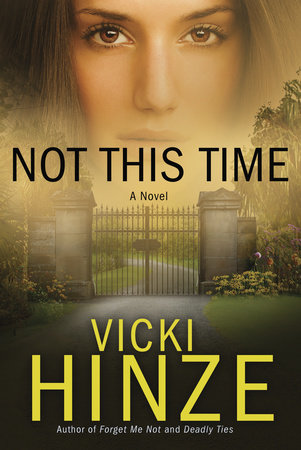 Read an Excerpt
Not This Time
A Novel
Vicki Hinze
About the Book
Small town scandal. International terrorist attack. Who among them is the traitor?
 
Sara and Beth have built a multi-million dollar business together, but their once solid friendship is now strained. Beth is leery of Sara's husband, and when he is kidnapped, authorities consider Beth their prime suspect.
 
Then, their small town of Seagrove Village is rocked by an act of terrorism, and Beth doesn't know who to trust. Someone she knows is linked to the attack, but who? Is there a connection to Crossroads Crisis Center? In the midst of the confusion and fear, Beth finds herself attracted to a man from her past. She knows she shouldn't fall in love with him, but she can't resist or even explain their bond. As her world unravels around her, she wonders, is it possible to be beyond redemption?
Read more
Close