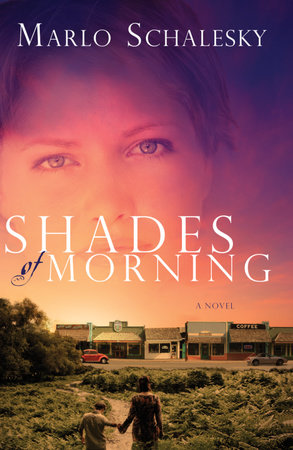 Read an Excerpt
Shades of Morning
A Novel
Marlo Schalesky
About the Book
A 2011 RITA finalist from award-winning author Marlo Schalesky, a heartwarming tale of second chances.

Marnie didn't know much about miracles.
Mistakes maybe. Accidents. And monstrous mess-ups. She knew a lot about those.
But miracles? Those were for other people.
 
Marnie Wittier has life just where she wants it. Quiet. Peaceful. No drama. A long way away from her past. In the privacy of her home, she fills a box with slips of paper, scribbled with her regrets, sins, and sorrows. But that's nobody else's business. Her bookstore/coffee shop patrons, her employees, her friends from church—they all think she's the very model of compassion and kindness.
 
Then Marnie's past creeps into her present when her estranged sister dies and makes Marnie guardian of her fifteen-year-old son—a boy Marnie never knew existed. And when Emmit arrives, she discovers he has Down syndrome—and that she's woefully unprepared to care for him. What's worse, she has to deal with Taylor Cole, her sister's attorney, a man Marnie once loved—and abandoned.

As Emmit (and Taylor) work their way into her heart, Marnie begins to heal. But when pieces of her dismal past surface again, she must at last face the scripts of paper in her box, all the regrets and sorrows. Can she do it? Or will she run again?
Read more
Close