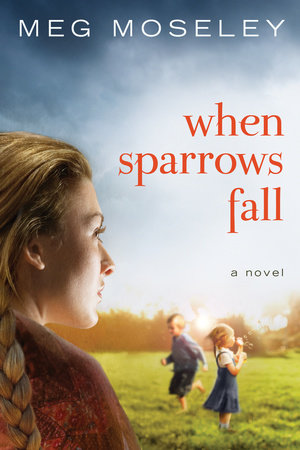 Read an Excerpt
When Sparrows Fall
A Novel
Meg Moseley
About the Book
Freedom. Safety. Love. Miranda vows to reclaim them--for herself, and for her children.
 
A widow and mother of six, Miranda Hanford leads a quiet, private life. When the pastor of her close-knit church announces his plans to move the entire congregation to another state, Miranda jumps at the opportunity to dissolve ties with Mason Chandler and his controlling method of ruling his flock. But then Mason threatens to unearth secrets from her past, and Miranda feels trapped, terrified she'll be unable to protect her children.

College professor Jack Hanford is more than surprised when he gets a call from his estranged sister-in-law's oldest son, Timothy, informing him that Miranda has taken a serious fall and he has been named legal guardian of her children while she recovers. Quickly charmed by Miranda's children, Jack brings some much-needed life into the sheltered household. But his constant challenging of the family's conservative lifestyle makes the recovering mother uneasy and defensive—despite Jack's unnerving appeal.

As Jack tries to make sense of the mysterious Miranda and the secrets she holds so tightly, Mason's pressure on her increases. With her emotions stirring and freedom calling, can Miranda find a way to unshackle her family without losing everything?
Read more
Close