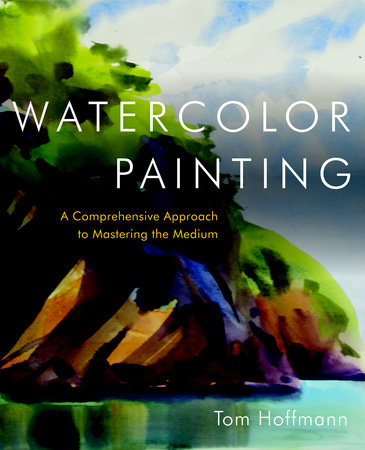 Read an Excerpt
Watercolor Painting
A Comprehensive Approach to Mastering the Medium
Tom Hoffmann
About the Book
The beauty of a watercolor painting lies in its diaphanous layers, delicate strokes, and luminous washes. However, the very features that define the beauty of the medium can make it difficult to master. This complete guide to understanding the relationships between color, value, wetness, and composition unravels the mysteries of watercolor to help your practice evolve. 

Experienced teacher and acclaimed artist Tom Hoffmann offers a unique, inquiry-based approach that shows you how to translate any subject into the language of watercolor. With Hoffmann as your guide, you'll learn the key questions to ask yourself at every turn and time-tested methods to help you reach solutions.  

Hoffmann's thorough explanations and step-by-step demonstrations delineate the process of composing a painting in watercolor, while art from more than thirty-five past and present masters, including John Singer Sargent, Ogden Pleissner, George Post, Emil Kosa, Jr., Mary Whyte, Trevor Chamberlain, Lars Lerin, Torgeir Schjølberg, Piet Lap, Leslie Frontz, and Alvaro Castagnet serve to illustrate and inspire. Whether you're a serious beginner or a seasoned practitioner, this book will guide you toward the all-important balance between restraint and risk-taking that every watercolorist seeks.
Read more
Close