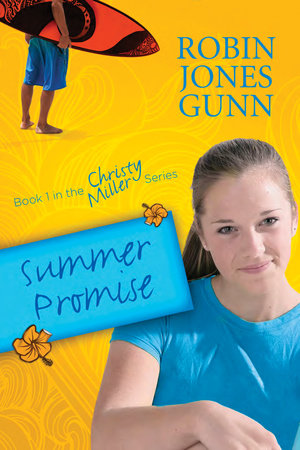 Read an Excerpt
Summer Promise
Book 1 in the Christy Miller Series
Robin Jones Gunn
About the Book
The first book in the Christy Miller series from Christy Award-winner Robin Jones Gunn

When 14-year-old Christy leaves her family's Wisconsin farm to spend the summer at her wealthy aunt and uncle's beach home in Newport, she expects the it to be the best summer of her life. She's full of hope that surfer Todd will like her; the beach crowd will accept her; and she can become like her gorgeous new friend, Alissa.

But the summer doesn't unfold as Christy hoped, and she discovers this season also holds heartache. Todd wavers between Christy and another girl; 16-year-old Shawn dies in a drug-related surfing accident--and the police want to know how Christy was involved; and Alissa discloses that her sophistication hides a painful past.

Through it all, will Christy keep her promise to her parents not to do anything she'll regret? Or will she do anything to get Todd, to be accepted, to force her summer to give her everything it promised?
Read more
Close