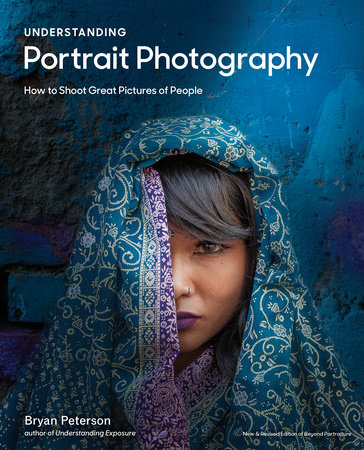 Read an Excerpt
Understanding Portrait Photography
How to Shoot Great Pictures of People Anywhere
Bryan Peterson
About the Book
Capture the perfect portrait--even if it's with a selfie--in this updated edition of a trusted classic, now with all-new photography.

Great portraits go beyond a mere record of a face. They reveal one of the millions of intimate human moments that make up a life. In Understanding Portrait Photography, renowned photographer Bryan Peterson shows how to spot those "aha!" moments and capture them forever. Rather than relying on pure luck and chance to catch those moments, Peterson's approach explains what makes a photo memorable, how to spot the universal themes that everyone can identify with, and how to use lighting, setting, and exposure to reveal the wonder and joy of everyday moments.

This updated edition includes new sections on capturing the perfect selfie, how to photograph in foreign territory while being sensitive to cultures and customs, how to master portraiture on an iPhone, and the role of Photoshop in portraiture. Now with brand-new photography, Understanding Portrait Photography makes it easy to create indelible memories with light and shadow.
Read more
Close