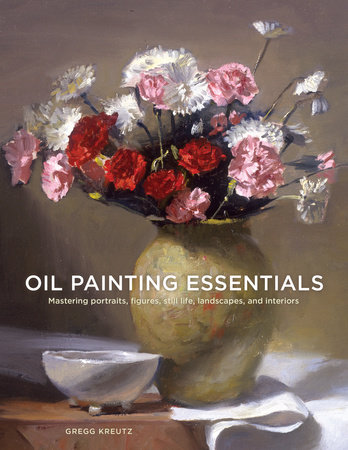 Read an Excerpt
Oil Painting Essentials
Mastering Portraits, Figures, Still Lifes, Landscapes, and Interiors
Gregg Kreutz
About the Book
An essential guide to the oil painting techniques that will allow artists to master a variety of subjects, including figures, portraits, still life, landscapes, and interiors.

Many painters limit themselves to one type of subject matter, but in Oil Painting Essentials, artist and art instructor Gregg Kreutz shows how a multi-genre approach can dramatically improve your painting skills. Arranged by category, each chapter covers both the essentials specific to that subject matter and those that apply to all genres.  

Through step-by-step lessons and examples from his own oil paintings, Kreutz shows how you can strengthen your skillset for one genre by painting in another. This comprehensive exploration of the conceptual and practical issues behind oil painting provides all of the tools and encouragement you need to successfully take on any type of oil painting.
Read more
Close