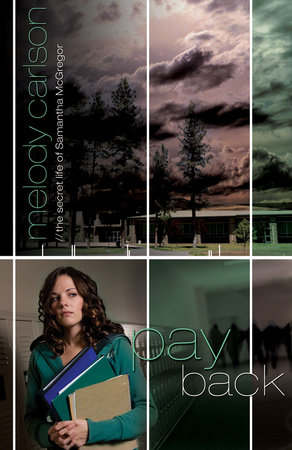 Read an Excerpt
About the Book

If your vision asked you to risk your life to save others, would you have the courage?

When Samantha McGregor tells her friend Detective Ebony Hamilton of her disturbing visions of a brutal murder at a high school, Ebony asks her to go undercover to help identify the shooter before it's too late. The stakes are raised when Ebony discovers that the potential crime may be connected to a larger terrorism threat!

Meanwhile, Samantha realizes that her mother's new boyfriend is a little too good to be true. Her unsettling visions, combined with Ebony's investigation of Steven's past, reveal him to be more interested in her mother's money than her heart.

To make matters worse, Samantha has been having visions of an unknown boy who is mercilessly being bullied by his peers. Who is this teen? Can she help him?

This fourth and final installment in The Secret Life of Samantha McGregor series brings Samantha her biggest challenges yet, as she works against the clock to stop a mass murder, help a troubled youth, and save her mother from making a terrible mistake!
Read more
Close