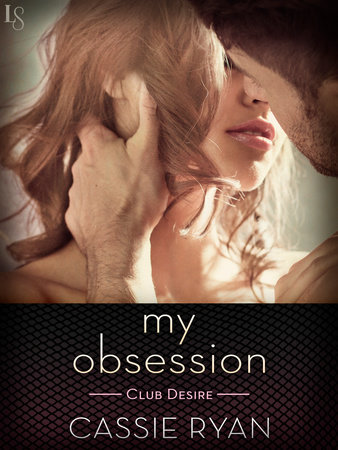 About the Book
In this story of erotic temptation and total surrender, a powerful man gives his dream girl a new beginning.
 
Running from a troubled past, Sandra Barry spent years hiding out in New York City, finding satisfaction and even a sense of community as a sub at a large BDSM dungeon. But when a stalker joins the dungeon posing as a Dom, he crosses her personal boundaries, giving her no choice but to return home to Arizona. Seeking refuge once again in the kink lifestyle, Sandra meets a sexy new Dom whose tutelage drives her wild—although there's something familiar about him she just can't place.
 
As a teenager, Brent Weston was a nerd. Now he owns the hottest dungeon in Phoenix, enjoying the power and success he's always craved. All that's missing is the right woman to share it with. Then one day Sandra, his secret high school crush, walks into his club. She's just as beautiful as he remembers. She's also scared as hell. Brent has been waiting for this moment, and now that Sandra's in his sights, he'll do anything to protect her, pleasure her—and prove that he's the only master worthy of her devotion.

Praise for My Obsession
 
"Highly recommend! I will definitely be adding Cassie Ryan to my list of favorite authors."—Right Side 40
 
"I was seriously engrossed in this book and I will be waiting for the next book! If you like them hot with a plot, you'll want to grab this one for sure!"—Crazy Four Books
 
"My Obsession is a sizzling and sexy second-chance romance with a dash of kink and a side of suspense."—Crystal Blogs Books
 
"It's a lovely story of second chances and learning that sometimes it's okay to lean on someone else."—FMR Book Grind
 
"Fantastic . . . I thoroughly enjoyed [My Obsession]. This series has been placed on my automatic buy list!"—Plot Twist Reviews (five stars)
 
My Obsession is intended for mature audiences. This eBook includes a special message from the editor, as well as an excerpt from another Loveswept title.
Read more
Close