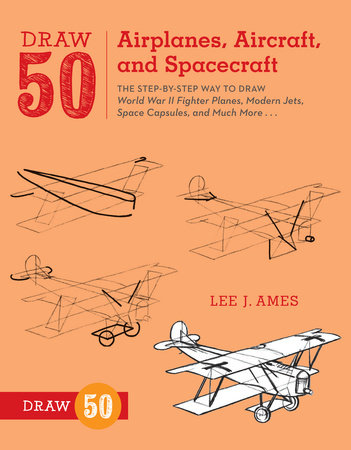 Read an Excerpt
Draw 50 Airplanes, Aircraft, and Spacecraft
The Step-by-Step Way to Draw World War II Fighter Planes, Modern Jets, Space Capsules, and Much More...
Lee J. Ames
About the Book
Draw 50 Airplanes, Aircraft, and Spacecraft shows artists of all levels how to draw
with ease by following simple, step-by-step examples. Celebrated author Lee J.
Ames shows you how to render great bodies of machinery, including the supersonic
Concorde, the Skyhawk A4D, and the Saturn V rocket, as well as a hot air
balloon, a blimp, and many more.

Ames's drawing method has proven successful for children and adults of
all ages over the past forty years. The twenty-nine books in the Draw 50 series
have sold more than 5 million copies and have shown artists, from beginning to
advanced levels how to draw everything from animals to airplanes. It's easy to
command your own fleet of aircraft when it's done the Draw 50 way.
Read more
Close