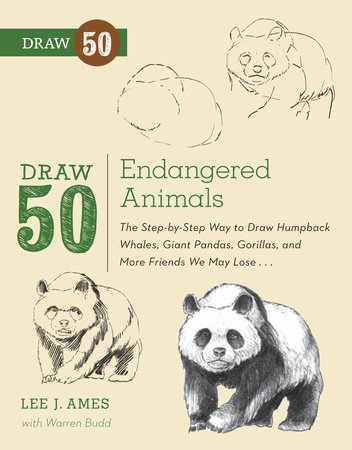 Read an Excerpt
Draw 50 Endangered Animals
The Step-by-Step Way to Draw Humpback Whales, Giant Pandas, Gorillas, and More Friends We May Lose...
Lee J. Ames with Warren Budd
About the Book
Draw 50 Endangered Animals teaches artists of all levels how to draw with ease by following simple, step-by-step examples. Celebrated author Lee J. Ames has brought together an assortment of animals whose numbers are threatened, including classic favorites such as the giant panda, the humpback whale, and the Asian elephant. However, you'll also find animals you may never have heard of, like the vicuña, Przewalski's horse, and the Everglade snail kite. Ames's drawing method has proven successful for children and adults of all ages over the past 40 years. The 31 books in the Draw 50 series have sold more than three million copies and have shown artists, from the beginner to advanced levels, how to draw everything from animals to airplanes. It's easy to cherish our feathered, furry, and scaly friends when it's done the Draw 50 way.
Read more
Close