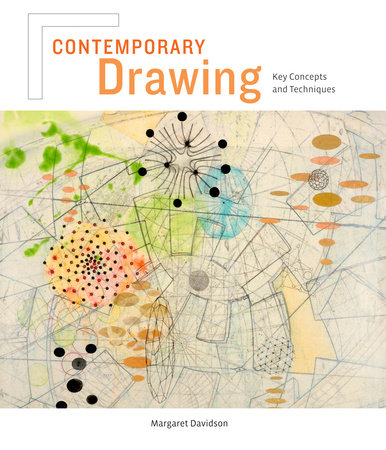 Read an Excerpt
Contemporary Drawing
Key Concepts and Techniques
Margaret Davidson
About the Book
Drawing is experiencing an unparalleled surge in the art world. Passé notions that once defined drawing as being a preparatory stage for painting or sculpture have long since been cast aside. Drawing is now fully recognized as its own art form—in the biennials, art fairs, museum exhibitions, and beyond. Drawing has come of age.
           
Contemporary artists are increasingly discovering that drawing is something unique and different from painting. It is an intense, sensitive, compelling, personal, and utterly direct art form, one with its own concepts, characteristics, and techniques. In addition, contemporary drawing is not governed by any particular imagery, but rather encompasses a variety of approaches, including realist, abstract, modernist, and post-modernist.
           
Contemporary Drawing delves into the essential and far-reaching concepts of this medium, exploring surface, mark, space, composition, scale, materials, and intentionality in turn. Key techniques, such as using nature to induce marks and working with a checklist to determine a drawing's problems, are introduced throughout. Plus, an in-depth chapter examines a number of artists, such as William Kentridge and Gego, who are breaking traditional boundaries that separate one artistic discipline from another.

Lushly illustrated by a wide range of highly accomplished contemporary artists, Contemporary Drawing offers a broad perspective on this expansive and energized field of art.
Read more
Close