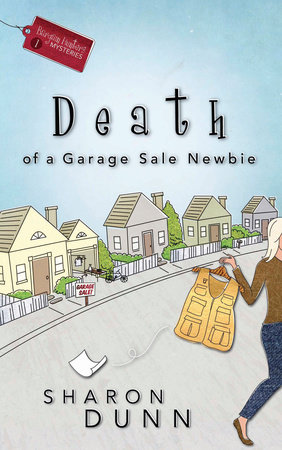 Read an Excerpt
Death of a Garage Sale Newbie
Sharon Dunn
About the Book
Solving a murder mystery is much more than the BHN bargained for!
 
What could Ginger the baby boomer, Kindra the college student, Suzanne the pregnant mother of three, and Mary Margret the silver-haired real-estate agent possibly have in common? Who would've guessed…a passion for garage sales!

This motley crew forms the Bargain Hunters Network–bonding while clipping coupons, attending half-price sales, and scouting clearance racks in their hometown of Three Horses, Montana. But when one of the four turns up missing, these shop-till-you-drop women must set their bargain hunting aside to take up an entirely new venture altogether–solving a crime.  

As the three amateur sleuths retrace their friend's fateful steps, they discover clues that lead them to suspect her murder is linked to an unusual garage sale purchase made on the morning of her death. But when their search unearths a disturbing secret that's been carefully concealed for over twenty years, the women are drawn into a dark underworld filled with bribery, greed, and deception. With determined criminals who will stop at nothing to keep their secret safe, will these fiscally conscious females end up paying the ultimate price?       
Read more
Close