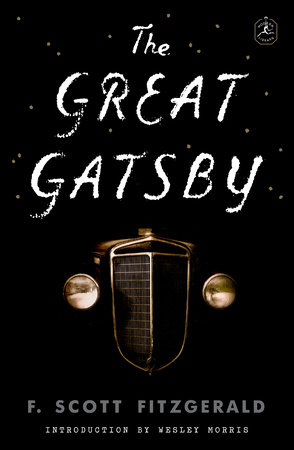 Read an Excerpt
The Great Gatsby
F. Scott Fitzgerald; Introduction by Wesley Morris
About the Book
The classic novel that continues to haunt our understanding of ambition, love, entitlement, and the American Dream—with an exclusive discussion guide and an introduction by Pulitzer Prize–winning critic Wesley Morris

One of the Modern Library 100 Best Novels of the Twentieth Century
 
Nick Carraway is an aspiring writer; his cousin, Daisy, is married to the fabulously wealthy Tom Buchanan. Their neighbor, Jay Gatsby, throws extravagant and extraordinary parties in the exclusive and hallowed neighborhood of West Egg. The entanglements between these four characters form the backbone of F. Scott Fitzgerald's greatest work.

When it was first published in 1925, The Great Gatsby was heralded "a mystical, glamorous story of today" (The New York Times). Since then, the story of Jay Gatsby and his love for the treacherous, effervescent Daisy Buchanan has become a staple in high school and college classrooms, a beloved favorite of readers everywhere, and the #2 entry in the Modern Library's own list of the best novels of the twentieth century.
Read more
Close