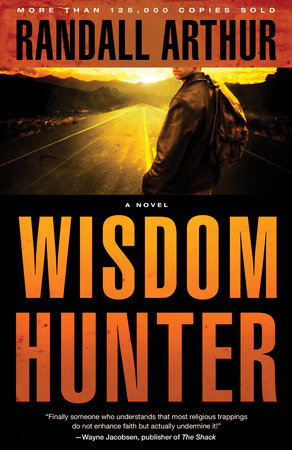 Wisdom Hunter
A Novel
Randall Arthur
About the Book
This rerelease of Randall Arthur's bestselling novel presents the hypocrisy of Christian legalism and a man's search for the only surviving member of his family.

Pastor Jason Faircloth knows what he believes. His clear faith, in fact, is why he is one of the most prominent pastors in Atlanta. He relies on it to discipline his daughter, his wife, his church. He prays daily that others would come to see God's ways as he does. And it will cost him everything he has.

Groping for answers in the face of tragedy, Jason deteremines to find the one person left who might provide healing: the granddaughter kept hidden from him. His search takes him on an international adventure—and deep into his tormented soul.

A fast-paced suspense novel rich in spiritual depth, Wisdom Hunter explores what it means to break free of Christian legalism and discover how grace can make the difference between life and death.
Read more
Close