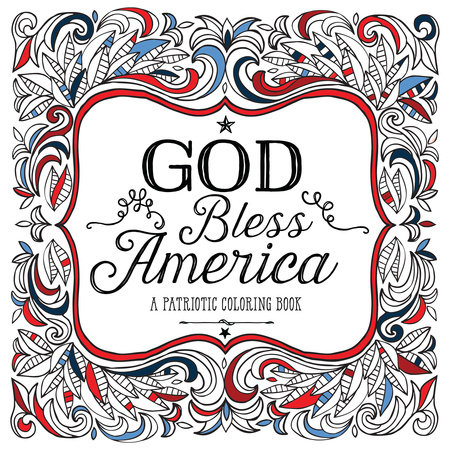 God Bless America
A Patriotic Coloring Book
Multnomah
About the Book
Return to simple pleasures and simpler times.

Enter the pages of this coloring book for adults, and you will find a peaceful way to reflect on what makes America a truly amazing country: our values of equality, opportunity, faith, family, character, generosity, justice, and perseverance. Each coloring page features an original design from one of nine different artists, illustrating an inspirational quote from one of the Founding Fathers, an historic document, a patriotic hymn, or another of America's heroes.

Slow down, quiet the noise, and express creativity as you color your way through history.

So grab your colored pencils or markers, find a comfortable spot to relax, and spend some time celebrating America. To help set the perfect patriotic mood, a link to the "Coloring America" playlist is included inside.
Read more
Close