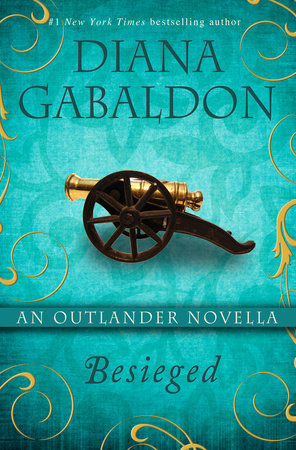 Read an Excerpt
Besieged
An Outlander Novella
Diana Gabaldon
About the Book
In a thrilling tale of courage and survival from Diana Gabaldon, #1 New York Times bestselling author of the acclaimed Outlander series, Lord John Grey disembarks in Havana to rescue his family—only to get swept up in a fierce rebellion. This novella, originally published in Seven Stones to Stand or Fall, is now available as a standalone ebook.
 
Lord John Grey is happy. His term as military governor of Jamaica is drawing to a close, and he's looking forward to fresh beef and burgoo in North Carolina, rather than endless fish and sea-urchin innards marinated in orange juice. His preparations, alas, are interrupted by the sudden arrival of his mother's third husband, General Stanley. 
 
"Your mother's in Havana," General Stanley said. "Minding your cousin Olivia."

This seemed like a moderately respectable thing for an elderly lady to be doing, and Grey relaxed slightly. But only slightly.
 
"I trust she's enjoying the weather." He raised an eyebrow at his stepfather, who sighed deeply and put his hands on his knees.
 
"I'm sure she is. The problem, my boy, is that the British Navy is on its way to lay siege to the city of Havana, and I really think it would be a good idea if your mother wasn't in the city when they get there."
 
Lord John agrees, and with the help of his loyal valet, Tom Bird, a recovering ex-zombie named Rodrigo, and Rodrigo's wife, Azeel (not a zombie, but resourceful and courageous [well, obviously . . . how much nerve does it take to marry a zombie?]), he sets sail at once for Havana, only to discover upon his arrival that his family isn't all that's in danger. Slave revolts, murder, an invasion in progress, stubborn mules, and adulterous love are the least of it. . . .
Read more
Close