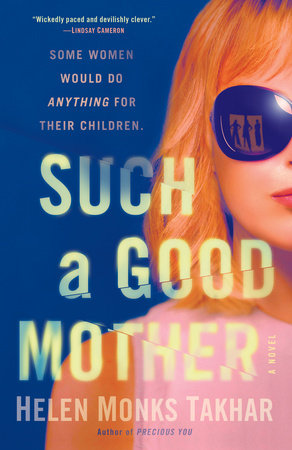 Read an Excerpt
Such a Good Mother
A Novel
Helen Monks Takhar
About the Book
Some women would do anything for their children. This provocative novel "goes straight for the jugular of modern motherhood" (Lindsay Cameron, author of Just One Look)—from the author of the "addictive" (People) thriller Precious You.

"Mothers and hustlers can be a lethal combination—and the perfect recipe to keep you up all night."—Amanda Eyre Ward, New York Times bestselling author of The Jetsetters

Rose O'Connell is barely surviving. Her marriage is rocky; her son isn't fitting in at his new school, the prestigious Woolf Academy; and their tiny apartment in a rapidly gentrifying neighborhood can barely contain her family. As she struggles to make ends meet on her junior bank teller wages, Rose finds that life as the only mom in a name tag and uniform at the Woolf's shiny school gates isn't easy. 

Not so for those in the elite and secretive Circle—a tight-knit group of wealthy mothers, led by the charismatic and glamorous Amala Kaur—who rule the school. When the mysterious death of one of the Circle's members creates a vacancy, Rose dares to hope she could fill it and transform her life. 

Amala's shocking decision to invite Rose into her clique provokes resentment among the Circle, especially when her fortunes, self-esteem, and status start to soar. But Rose soon realizes the true price of being on the inside. Far from being a dream come true, the Circle proves her worst nightmare. Unlike the woman she replaced, can Rose escape with her life? 

Taut, complex, and compulsively readable, Such a Good Mother is a razor-sharp take on the myth of having it all.
Read more
Close