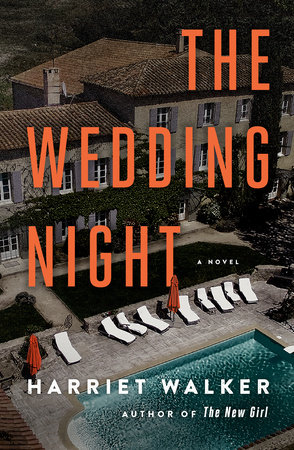 Read an Excerpt
The Wedding Night
A Novel
Harriet Walker
About the Book
After ending her engagement, a woman decides to go on a much-needed getaway with her friends to clear her head—but she soon realizes her secret may be the one thing she can't get away from.

"A twisty, tense and claustrophobic tale of secrets, manipulation and soured relationships. I loved it!"—Claire Douglas, author of Local Girl Missing

When Lizzie calls off her wedding in the south of France only a week before the big day, not even her closest friends know why. But since the château is already paid for, they figure it's the perfect place to take Lizzie and get her mind off her suddenly single state.

When the group arrives, it's as if the wedding is waiting for them.

The next day, Lizzie wakes to find her friends have drunkenly reveled in the wedding-that-wasn't—but not all their antics were benign. Someone is set on tormenting Lizzie, and she can't figure out who.

The more the friends try to piece together exactly what happened that night, the more secrets start to come out.

The biggest secret of all—the one that must not be revealed—is Lizzie's. But as intimidating messages appear around the château, it seems that someone intends to pursue her until it is. Will Lizzie ever be able to escape her past, or will it destroy more than one life on this trip?
Read more
Close