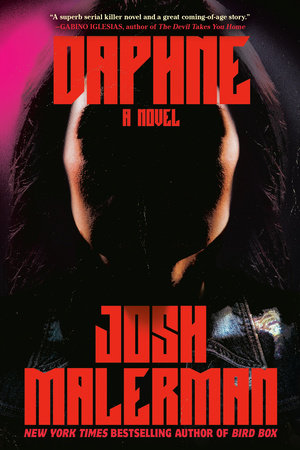 Read an Excerpt
Daphne
A Novel
Josh Malerman
Paperback
Hardcover
Ebook
Audiobook Download
About the Book
Horror has a new name: Daphne. A brutal, enigmatic woman stalks a high school basketball team in a reimagining of the slasher genre by the New York Times bestselling author of Bird Box.

"A superb serial killer novel and a great coming-of-age story."—Gabino Iglesias, author of The Devil Takes You Home

ONE OF THE BEST BOOKS OF THE YEAR: Paste

It's the last summer for Kit Lamb: The last summer before college. The last summer with her high school basketball team, and with Dana, her best friend. The last summer before her life begins.

But the night before the big game, one of the players tells a ghost story about Daphne, a girl who went to their school many years ago and died under mysterious circumstances. Some say she was murdered, others that she died by her own hand. And some say that Daphne is a murderer herself. They also say that Daphne is still out there, obsessed with revenge, and will appear to kill again anytime someone thinks about her.

After Kit hears the story, her teammates vanish, one by one, and Kit begins to suspect that the stories about Daphne are real . . . and to fear that her own mind is conjuring the killer. Now it's a race against time as Kit searches for the truth behind the legend and learns to face her own fears—before the summer of her lifetime becomes the last summer of her life.

Mixing a nostalgic coming-of-age story and an instantly iconic female villain with an innovative new vision of classic horror, Daphne is an unforgettable thriller as only Josh Malerman could imagine it.
Read more
Close