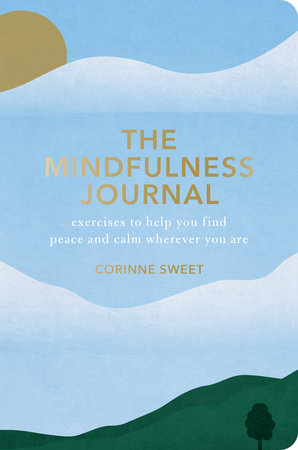 Read an Excerpt
The Mindfulness Journal
Exercises to Help You Find Peace and Calm Wherever You Are
Corinne Sweet
About the Book
The simple, calming exercises in this beautiful guided journal will help you stay mindful and centered despite the uncertainty of modern life.

In today's stressful world, finding physical and mental space for peace and calm amidst the competing demands of work, family, and friends can be a challenge. Mindfulness is a simple and powerful practice that can help you cut through the noise and reclaim tranquility, wherever you are.

The Mindfulness Journal offers an introduction to mindfulness and easy exercises that can be done whether you are sitting at your desk or standing in line at the supermarket. Subjects include dealing with difficult emotions, preparing for a busy day, and sharing your space with others mindfully. Readers can dip in and out as they see fit, or search for the particular exercise they need most at that moment. With soothing, colorful illustrations, lined pages, and inspiring quotes throughout, this journal is your indispensable companion to a more peaceful, stress-free day.
Read more
Close