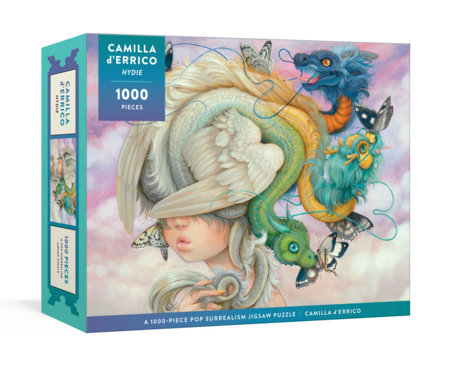 Camilla D'Errico's Hydie: A Pop Manga Jigsaw Puzzle
A 1,000-Piece Pop Surrealism Jigsaw Puzzle: Jigsaw Puzzles for Adults, Jigsaw Puzzles for Kids
Camilla d'Errico
About the Book
Bring the whimsical wonderland of renowned manga and pop surrealism artist Camilla d'Errico to life with this 1,000-piece puzzle.
 
• Features d'Errico's fan favorite painting "Hydie" rendered in stunning color and detail.
• The intricate design will delight and challenge art lovers, manga enthusiasts, and experienced puzzlers alike.
• Sturdy puzzle pieces fit perfectly together, are virtually dust-free with minimal glare, and are designed for easy handling.
• Finished puzzle measures 20 x 27 inches, perfect to display as art or take apart and complete again for endless fun!
Read more
Close