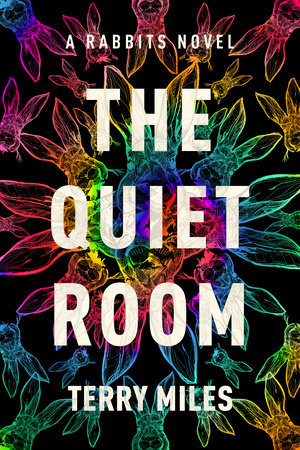 Read an Excerpt
The Quiet Room
A Rabbits Novel
Terry Miles
About the Book
The lore and legends around the underground game known as Rabbits gain new dimensions in The Quiet Room, a twisty tale set in the world of the hit Rabbits podcast.

"Another mind-bending adventure replete with mystery."—Publishers Weekly

After nearly winning the eleventh iteration of Rabbits, the mysterious alternate reality game so vast it uses the entire world as its canvas, Emily Connors suddenly finds herself trapped in a dimensional stream where the game does not exist. At all. Except . . . why do sinister figures show up to stop her every time she goes looking? Does Rabbits truly not exist, or is it being hidden? And if it's being hidden, why—and by whom?

Meanwhile, architect and theme park designer Rowan Chess is having the weirdest month of his life, full of odd coincidences and people who appear one moment and vanish the next, with no trace they ever even existed. The game that is hiding from Emily seems to have found Rowan—with a vengeance.

But only when Rowan and Emily meet do things start to get dangerous, for together they uncover a conspiracy far deeper and deadlier than either of them expected—one that could forever change the nature not only of the game, but of reality itself.
Read more
Close