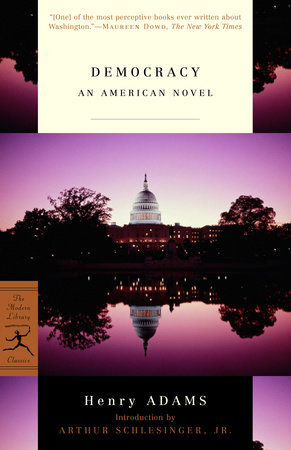 Read an Excerpt
Democracy
An American Novel
Henry Adams Introduction by Arthur Schlesinger, Jr.
About the Book
An immediate bestseller upon its publication in 1880, the anonymously penned Democracy prompted widespread speculation and guessing games as to its author's identity. It is the story of Mrs. Lightfoot Lee, a society widow, and Silas Ratcliffe, the most influential member of the Senate, who, throughout the novel, pursues Mrs. Lee while at the same time battling her for power. Set in Washington in the 1870s, Democracy presents a scathing and incisive look at the intricate inner workings of politics and corruption that remains relevant today.

This Modern Library Paperback Classic is set from the 1880 first edition and includes a contemporary review from The Atlantic Monthly.
Read more
Close