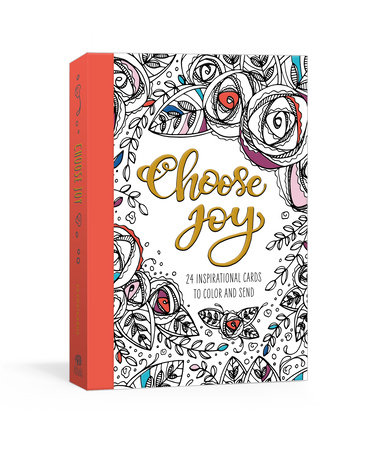 Choose Joy Postcard Book
24 Inspirational Cards to Color and Send
Ink & Willow
About the Book
Spread joy and inspiration with twenty-four colorable postcards to send to friends and family (or enjoy yourself!), from the creators of the bestselling Choose Joy coloring book.

Featuring inspirational quotes and beautiful artwork, this set of twenty-four detachable, colorable postcards offers a joy-filled escape from the busyness of everyday life. Quotes from contemporary and historical voices, familiar hymns, and Scripture are included on the back of the cards.

Each card has a splash of metallic ink, so they are pretty enough to send without being colored. That way, you can color them yourself or let the recipient have all the fun. You might even decide to keep them yourself to display in your home!

Artists of all ages will enjoy coloring and displaying these beautiful cards.
Read more
Close