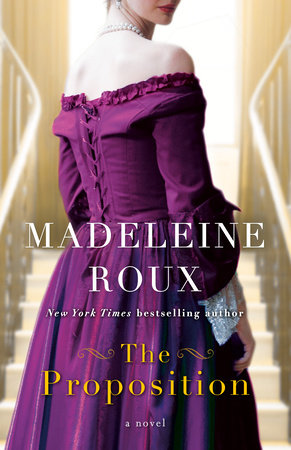 Read an Excerpt
The Proposition
A Novel
Madeleine Roux
Paperback
Ebook
Audiobook Download
August 2, 2022 | ISBN 9780593612590
About the Book
A woman trapped in a loveless engagement joins forces with a mysterious man bent on vengeance against her fiancé in The Proposition, a lively tale of intrigue, revenge, and romance.

What would you propose?

Clemency Fry has always been certain that marriage is a ludicrous arrangement—a notion she has believed ever since reading a scandalous feminist treatise as a girl. But her outlook on romance suddenly changes after meeting the handsome Lord Boyle. With the proposition of a different sort of union, one with mutual respect and financial security for her family, Clemency is won over, but when the wedding is set and the plans are in motion, Lord Boyle turns cold and dismissive. Clemency fears the worst has come to fruition; she had been right all along about affairs of the heart. She has fallen into the one trap she swore she never would. 

Then Audric Ferrand comes to town seeking revenge against Lord Boyle on behalf of his sister, who also fell for his charm and wealth. Audric sees Clemency's predicament as the opportunity he needs. He suggests they join forces, a proposition that is risky and outrageous, and could possibly lead to the destruction of both their reputations. Falling in love was never in the bargain, but the season has just begun—and romance is surely in the air.
Read more
Close