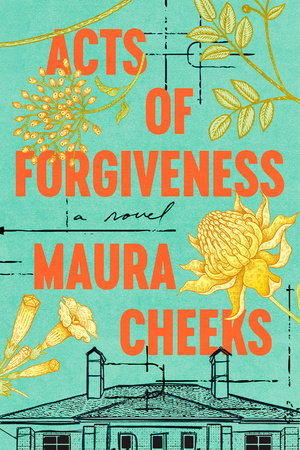 Acts of Forgiveness
A Novel
Maura Cheeks
About the Book
"A vibrant and moving debut that takes to heart our deferred dreams and the value of remaining hopeful."—Diane Marie Brown, author of Black Candle Women

How much of their lineage is one family willing to unearth in order to participate in the nation's first federal reparations program?

Every American waits with bated breath to see whether or not the country's first female president will pass the Forgiveness Act. The bill would allow Black families to claim up to $175,000 if they can prove they are the descendants of slaves, and for ambitious single mother Willie Revel the bill could be a long-awaited form of redemption. A decade ago, Willie gave up her burgeoning journalism career to help run her father's struggling construction company in Philadelphia and she has reluctantly put family first, without being able to forget who she might have become. Now she's back living with her parents and her young daughter while trying to keep her family from going into bankruptcy. Could the Forgiveness Act uncover her forgotten roots while also helping save their beloved home and her father's life's work?

In order to qualify, she must first prove that the Revels are descended from slaves, but the rest of the family isn't as eager to dig up the past. Her mother is adopted, her father doesn't trust the government and believes working with a morally corrupt employer is the better way to save their business, and her daughter is just trying to make it through the fifth grade at her elite private school without attracting unwanted attention. It's up to Willie to verify their ancestry and save her family—but as she delves into their history, Willie begins to learn just how complicated family and forgiveness can be.

With powerful insight and moving prose, Acts of Forgiveness asks how history shapes who we become and considers the weight of success when it is achieved despite incredible odds—and ultimately what leaving behind a legacy truly means.
Read more
Close