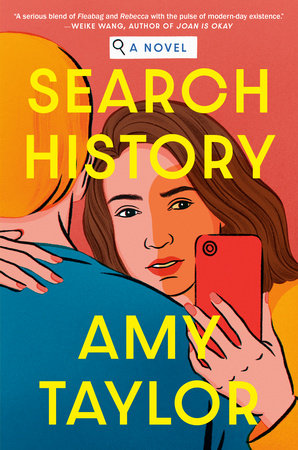 Read an Excerpt
Search History
A Novel
Amy Taylor
About the Book
"Curious about a new guy, Ana falls into a social media sinkhole when she sees her predecessor: gorgeous, blonde, and dead. . . . This propulsive debut will give you chills."—People (Best Books Fall 2023)

"A serious blend of Fleabag and Rebecca with the pulse of modern-day existence."—Weike Wang, author of Joan Is Okay

The truth could be just a scroll away. . . .

After Ana flees to Melbourne in the wake of a breakup, all she has to show for herself is an unfulfilling job at an overly enthusiastic tech start-up and one particularly questionable dating app experience. Then she meets Evan. Charming, kind, and responsible, Evan is a complete deviation from her usual type; Ana feels like she has finally awoken from a long dating nightmare.

As much as she tries to let their relationship unfold IRL, Ana can't resist the urge to find Evan online. When she discovers that his previous girlfriend, Emily, died unexpectedly in a hit-and-run less than a year ago, Ana begins to worry that she's living in the shadow of his lost love. Soon she's obsessively comparing herself to Emily, trawling through her dormant social media accounts in the hope of understanding her better. Online, Evan and Emily's life together looked perfect—but just how perfect was it? And why won't he talk about it?

Perceptive and original, full of both pathos and humor, Search History explores the contradictions and uncertainties of twenty-first-century romance. Ana's journey down the internet rabbit hole of modern dating asks the question: Which is our "true" self—the one we show to the world online, or the one we keep to ourselves?
Read more
Close