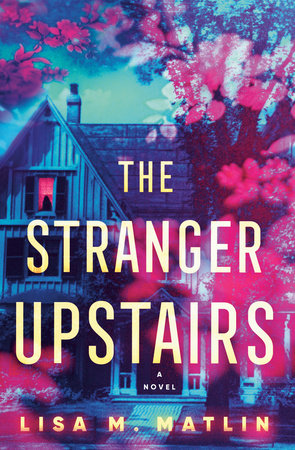 Read an Excerpt
The Stranger Upstairs
A Novel
Lisa M. Matlin
About the Book
Most people wouldn't buy an infamous murder house to renovate for fun . . . but Sarah Slade is not most people.
 
"This debut novel deftly explores our shadows—the dark parts of ourselves we don't want others to see. I couldn't stop reading."—Julia Bartz, New York Times bestselling author of The Writing Retreat

A POPSUGAR BEST BOOK OF THE YEAR

A therapist and self-help writer with all the answers, Sarah Slade has just bought a gorgeous Victorian in the community of her dreams. Turns out, you can get a killer deal on a house where someone was murdered. Plus, renovating Black Wood House makes for great blog content and a decent distraction from her failing marriage. Good thing nobody knows that her past is just as filthy as the bloodstain on her bedroom floor.

But the renovations are fast becoming a nightmare. Sarah imagined custom avocado wallpaper, massive profits, and an appreciative husband who wants to share her bed again. Instead, the neighbors hate her guts and her husband still sleeps on the couch. And though the builders attempt to cover up Black Wood's horrifying past, a series of bizarre accidents, threatening notes, and unexplained footsteps in the attic only confirms for Sarah what the rest of the town already knew: Something is very wrong in that house.

With every passing moment, Sarah's life spirals further out of control—and with it, her sense of reality. But as she peels back the curling wallpaper and discovers the house's secrets, she realizes that the deadly legacy of Black Wood House has only just begun.
Read more
Close