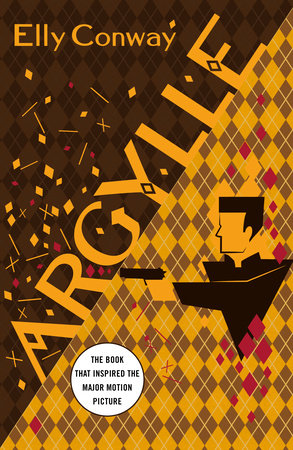 Read an Excerpt
Argylle
A Novel
Elly Conway
About the Book
The globe-trotting spy thriller that inspired the upcoming action blockbuster Argylle (February 2024), featuring a star-studded cast including Henry Cavill, Bryce Dallas Howard, Samuel L. Jackson, and John Cena, and directed by Matthew Vaughn of Kingsman trilogy fame

A luxury train speeding towards Moscow and a date with destiny.

A CIA plane downed in the jungles of the Golden Triangle.

A Nazi hoard entombed in the remote mountains of South-West Poland.

A missing treasure, the eighth wonder of the world, lost for seven decades.

One Russian magnate's dream of restoring a nation to greatness has set in motion a chain of events which will take the world to the brink of chaos.

Only Frances Coffey, the CIA's most legendary spymaster, can prevent it. But to do so, she needs someone special.

Enter Argylle, a troubled agent with a tarnished past who may just have the skills to take on one of the most powerful men in the world. If only he can save himself first...
Read more
Close