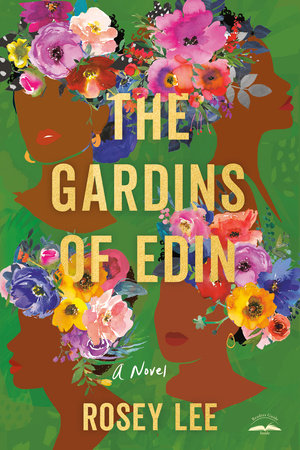 Read an Excerpt
The Gardins of Edin
A Novel
Rosey Lee
Paperback
Ebook
Audiobook Download
January 9, 2024 | ISBN 9780593791844
About the Book
When the bonds in their family begin to fray, four Black women fight to preserve their legacy, heal their wounds, and move forward together in this heartwarming contemporary debut novel with loose parallels to beloved women from the Bible.

"The surprises and heart in this fast-paced family drama kept me turning pages late into the night."—KJ Dell'Antonia, New York Times bestselling author of The Chicken Sisters

The four women of the Gardin family live side-by-side in Edin, Georgia, but residing in tight proximity doesn't mean everything is picture-perfect. Ruth runs the family's multimillion-dollar peanut business, a legacy of the Gardins' formerly enslaved ancestors. But tensions have intensified since the death of her husband, Beau, and she feels like an outsider in the very place she wishes to belong. 

Sisters Mary and Martha fuel the family tension. Martha's unfounded mistrust of Ruth causes her to constantly seek ways to undermine Ruth's decisions with the business, while Mary, trying to focus on her new restaurant that serves healthy comfort food, is dragged into the family fray by Martha. 

For years, Naomi, the matriarch who raised the sisters after their parents' death and supported Ruth in her grief, has played peacemaker. But as she decides to take a step back, hidden truths, life-and-death circumstances, and escalating clashes finally force the Gardin women to grapple with what it means to be a family.

A heartwarming Southern story of family and all its many complexities, The Gardins of Edin delivers a thoughtful portrayal of four women trying to hold on to their secrets. Women who just might—if they can only let go—find the peace they seek by holding on to one another.
Read more
Close