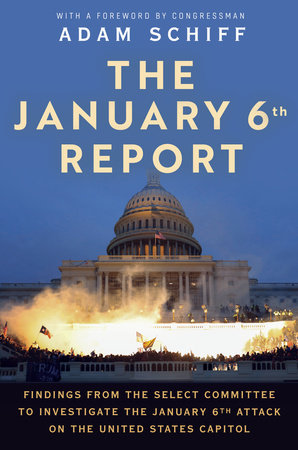 The January 6th Report
Findings from the Select Committee to Investigate the January 6th Attack on the United States Capitol
The January 6 Select Committee
About the Book
NEW YORK TIMES BESTSELLER • The official report by the Select Committee to Investigate the January 6th Attack on the United States Capitol, featuring an exclusive foreword on the state of American democracy by Congressman Adam Schiff

On January 6, 2021, the United States came perilously close to losing its democracy. A mob instigated by the president of the United States violently attacked the Capitol Building in Washington, D.C., seeking to disrupt the certification of the electors in the presidential election and prevent the peaceful transfer of power for the first time in American history. The attack was the culmination of a plot organized and driven by a defeated president, attempting to remain in power through a complex web of deceit, intimidation, and violence.

This is the official report of the investigation into the attack—perhaps the most vital congressional investigation in American history—with exhibits, witness testimony, and an exclusive foreword by Congressman Adam Schiff, who offers critical insights into this harrowing chapter in American history.
Read more
Close