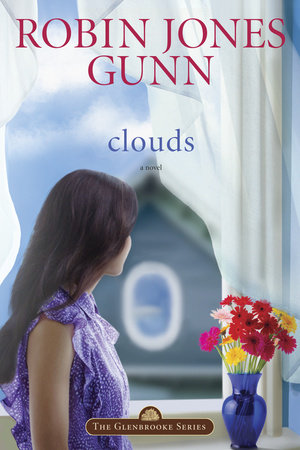 Read an Excerpt
Clouds
Book 5 in the Glenbrooke Series
Robin Jones Gunn
About the Book
This bestselling former Palisades release is book five in the new Glenbrooke series by award-winning author Robin Jones Gunn. Shelly Graham has moved home to Glenbrooke, where she's flooded with memories of her high school sweetheart, who took off for Europe after they broke up. But when Shelly travels to Germany, she suddenly runs into the former boyfriend who has filled her thoughts. Learning that Jonathan is engaged, Shelly hides her feelings for him. After returning home, however, she must face these feelings, especially after her path crosses Jonathan's yet again. Only this time, if they can find the strength to be honest, they just might discover what God has in store.She remembers their childhood with longing their parting with regret…

Coming home wasn't supposed to feel this way. After five years as a flight attendant, Shelly is home again, in a house alive with happy memories. Yet she feels strangely lost. Without direction. Alone.

Where is Jonathan Renrield when she needs him? Jonathan, her best friend nearly all her life, her first and only love. Shelly hadn't meant to hurt him when she left him behind to chase her dreams. And she misses him more than she's ever admitted. When they unexpectedly meet in Germany , Shelly manages to hide her feelings from Jonathan—and his fiancée. But she can no longer hide them from herself. Will she ever be ready to tell Jonathan the truth? Will she have the chance?

Not until a business trip takes her to charming Glenbrooke , Oregon does Shelly finally understand: only the truth can set her free. But is it too late for her and Jonathan?
Read more
Close