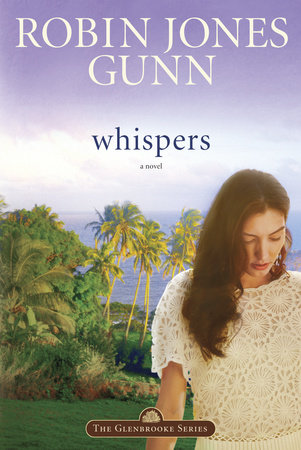 Read an Excerpt
Whispers
Book 2 in the Glenbrooke Series
Robin Jones Gunn
About the Book
Teri meets three incredible men in Maui...but which one is the man of her dreams?

Teri Moreno went to Maui hoping to start one special relationship. But romance takes a complicated twist when the Spanish teacher from Glenbrooke, Oregon, finds herself enjoying the attentions of three men: the handsome marine biologist who called her back to the islands; a charming old crush from high school; and a clumsy, endearing Australian with a wild past.

Swept up by her feelings, yet determined to make the right choice, Teri makes powerful discoveries about God's law and His grace in this new release of Whipsers, now book two in the heartwarming Glenbrooke series from Robin Jones Gunn.
Read more
Close