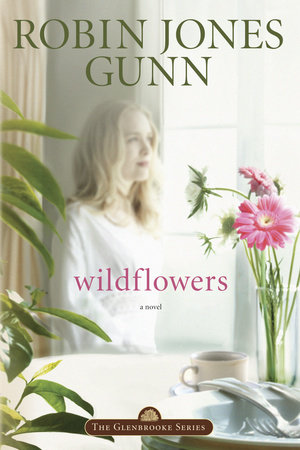 Read an Excerpt
Wildflowers
Book 8 in the Glenbrooke Series
Robin Jones Gunn
About the Book
When Genevieve Ahrens moves into the charming community of Glenbrooke, she revives the downtown area by purchasing the Wallflower Restaurant and making it a town favorite. But Gena's heart needs some renovation of its own when her daughter marries and Gena is back in touch with her estranged husband. All of her advice to a young friend about forgiving and trusting God to heal the hurt haunts her as she and Stephen talk through what went wrong in their marriage. Will the pain-filled couple experience the joy of God's redeeming grace or the agony of divorce?

Genevieve has been married for over half her life…so how can she suddenly fall deeply in love for the very first time?

Genevieve Ahren's dream is coming true at last! Glenbrooke's Wildflowers Cafe goes up for sale and Genevieve knows she can make it into something special.

However, her new venture is far from easy. With her husband gone so often due to his career as an international airline pilot, Genevieve is alone in making all the important decisions. Her heart is empty and hollowed out...like an isolated cottage boarded up for a long winter season.

It's in the solitude of this dark season that Genevieve discovers friends she didn't realize she had. When this small circle of tender-hearted women rally around her, Genevieve finds light streaming in through the door of her heart. A door she thought she had locked and bolted long ago. The biggest surprise of all is when Genevieve realizes she is giddily in love—with the last man she expected could make her feel this way!
Read more
Close