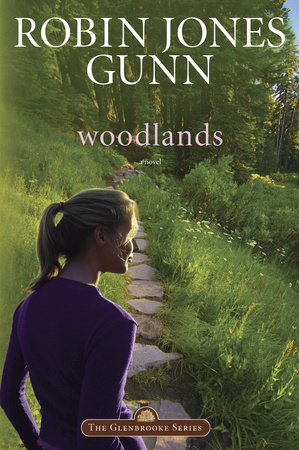 Read an Excerpt
Woodlands
Book 7 in the Glenbrooke Series
Robin Jones Gunn
About the Book
The charming town of Glenbrooke, Oregon, welcomes readers once more to delight in a contemporary love story. In this all-new offering in the heartwarming Glenbrooke series, bestselling author Robin Jones Gunn's characters get two lessons on love: it's not based on performance and its motives must be pure. When Leah Hudson, the "ugly duckling" among beautiful sisters, meets mysterious newcomer Seth Edwards, she thinks someone could love her after all. Their friendship grows, but Seth has things he must work through before he can open himself to anyone. An unexpected inheritance serves to complicate matters that strike to the core of Seth's and Leah's hearts and faith.

Leah Hudson loves to give. But when others want to give back? Well, that's another story entirely!

After years of pouring herself out for others, Leah, an average twenty-seven-year-old woman, finally finds herself receiving. She has her own cottage in Glenbrooke, wonderful friends, a great job at the hospital, and the attention of Seth Edwards, the new guy in town. She even wins a cruise to Alaska when she accidentally dials the number of a radio station!

So why can't Leah relax and enjoy this new season of her life?

When an inheritance of fifty acres of prime Oregon woodlands is left to her—with a certain condition attached—Glenbrooke's town lawyer, Collin Radcliffe, prompts Leah to question Seth's motives for his interest in her. Only by turning her affections in a new direction will Leah be able to hear the true song of this springtime of her life.
Read more
Close