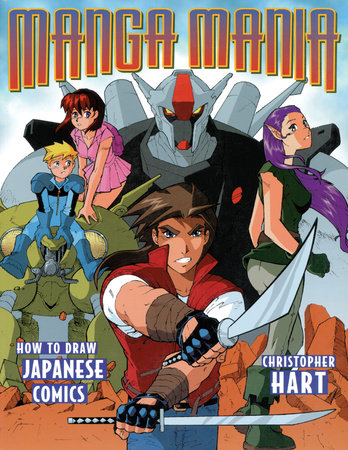 Manga Mania
How to Draw Japanese Comics
Christopher Hart
About the Book
The only step-by-step guide ever published on drawing this wildly popular style of comic book art—perfect for every age!

Take a look at the wild popularity of such shows as Pokémon, Digimon, and Dragonball Z, and you'll see the Manga style of comic-book art in action. There's no doubt about it: Manga is hot. And Manga Mania is the only guide that details, step by step, how young and veteran artists alike can draw fantasy robots, diabolical monsters, mythical animals, and the other exciting characters that are part of this exciting genre.

Manga art has many styles: the young Manga style, à la Pokémon; and the more mature style popular with teens and adults. Manga Mania covers them both. Big, splashy chapters demonstrate how to draw martial arts, special effects, and much, much more. Since the Manga style stresses character rather than anatomy, Manga comics are easier to draw. So a beginning comic-book artist can easily learn the tricks of the trade.

Chris Hart, known for his very clear step-by-step illustrations and accompanying text, details how anyone can become a real Manga artist without having to reinvent the art of drawing.
Read more
Close