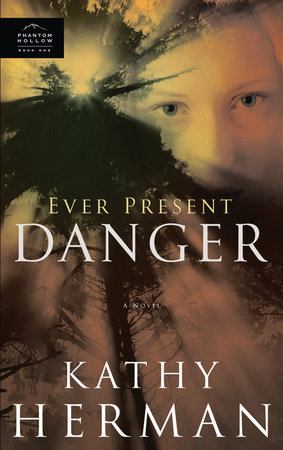 Read an Excerpt
Ever Present Danger
Kathy Herman
About the Book
Can You Ever Escape Your Past?

At eighteen, popular Ivy Griffith likes nothing better than getting stoned with her boyfriend, Pete, and his basketball buddies–until one afternoon when a nightmare unfolds. Ivy watches in horror as her boyfriend and his friends murder a teammate and bury his body in a remote location. The four friends make a pact to keep the killing quiet, and Ivy flees her parents' Colorado home for college and never looks back.

Now, after ten years of numbing her guilt with drugs, she's finally clean. The single mom of a seven-year-old son, Montana, Ivy returns home to the tiny town of Jacob's Ear, hoping for courage to reveal the shocking truth of her past and be rid of this baggage forever.

But when disaster strikes at her high school reunion, she's the only one left alive who witnessed that fateful night so long ago…Or is she? Who else could've known about the pact and who would want Pete and his co-conspirators dead? As the investigation heats up and the death toll rises, Ivy is forced to decide if confessing the truth is really worth risking her own life.
Read more
Close