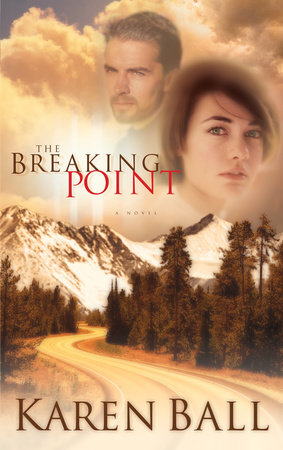 Read an Excerpt
The Breaking Point
Karen Ball
About the Book
Caught in a blizzard, they expected to fight for their lives. What they didn't expect was a miracle…

Renee and Gabe Roman are on the edge—relationally and spiritually. Both believe they are followers of Christ who know God. So why is their marriage so difficult? After years of struggle, they wonder if it's all been for nothing.

Then, on an anniversary trip to a remote resort, their truck hurtles down the side of a mountain. Suddenly, they find themselves at the mercy of the rugged Oregon wilderness, forced to fight for survival by relying on each other. But both must surrender their last defenses if they are to come home at last—to God and to each other.

Can the Romans overcome their greatest obstacle—themselves—in time?
Read more
Close