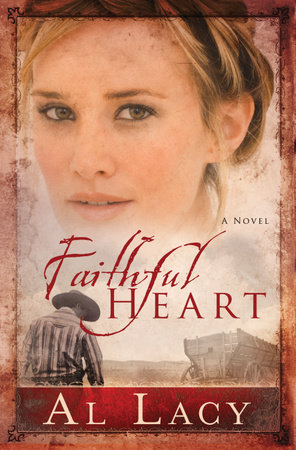 About the Book
Angel of Mercy Series: Book Two

FOR SOME SOLDIERS, THE BATTLE never ends.

Dottie Harper fears for her children's safety. Her husband, Jerrod, is struggling with dementia brought on by shell shock during the Civil War. It's as though there are two Jerrods locked inside him: the tender and loving Christian man she married, and a harsh man given to unpredictable fits of violent rage. Dottie loves her husband with all her heart, and with God's help, she'd determined to remain steadfast.

Dottie's sister, Breanna Baylor, is a certified medical nurse. She's headed west with a wagon train, planning to visit Dottie in California and meet her family for the first time. Along the way, Breanna meets up with wounded soldiers, contagious townspeople, and injured outlaws. Compassionate and highly skilled, she tends to their physical hurts and shares the gospel whenever she can. Litlle does she know that a life-or-death meeting awaits with her own brother-in-law.

Come alongside these two remarkable sisters, and rejoice in how God takes care of those with faithful hearts.
Read more
Close